MTV
Concept and design for an online gaming platform for MTV
A glimpse into the future of TV by merging television and internet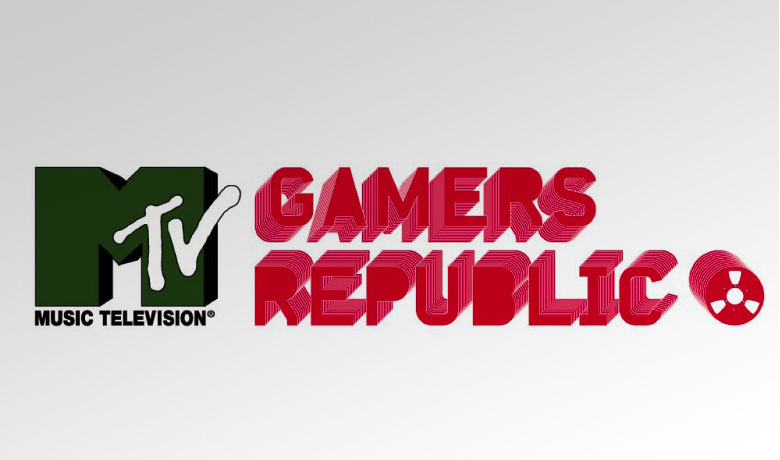 In the near future internet and television will be the same. one/one have been asked by MTV to develop a concept study for an online gaming platfom which serves as an online community and at the same time is a broadcast channel for MTV.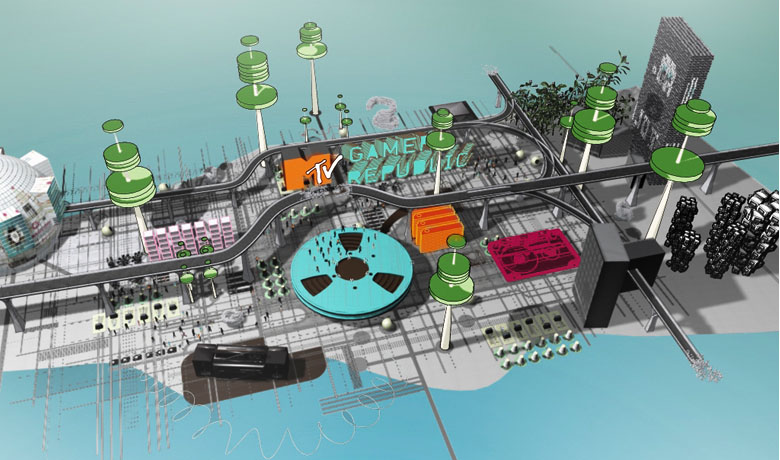 The MTV Gamers Republic is an online world which exchanges content with TV channels. It allows users to play multi-user online games and to be part of events (online or TV events). It is a world which reflects the MTV brand and at the same time can be shaped by its own users.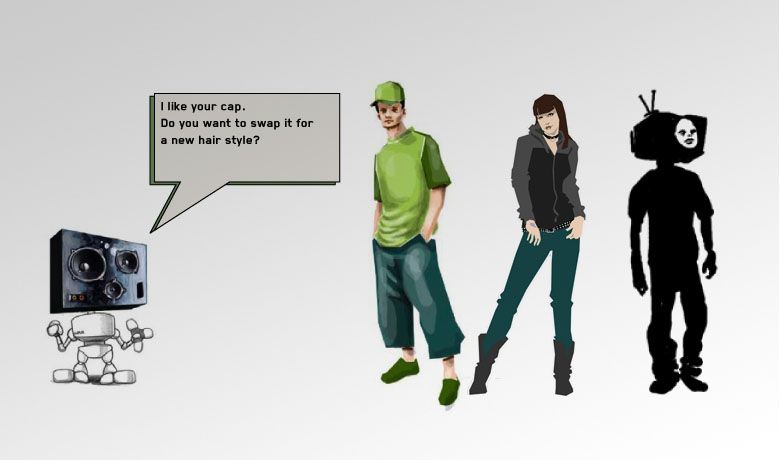 The core of MTV Gamers Republic is the personal avatar of each user. With this virtual personality users can not only play and interact socially. The avatar is also a link between online media and TV. It can appear in the virtual environment as well as in shows on MTV - as a virtual VJ, a rock star, an ad clip or a groupie.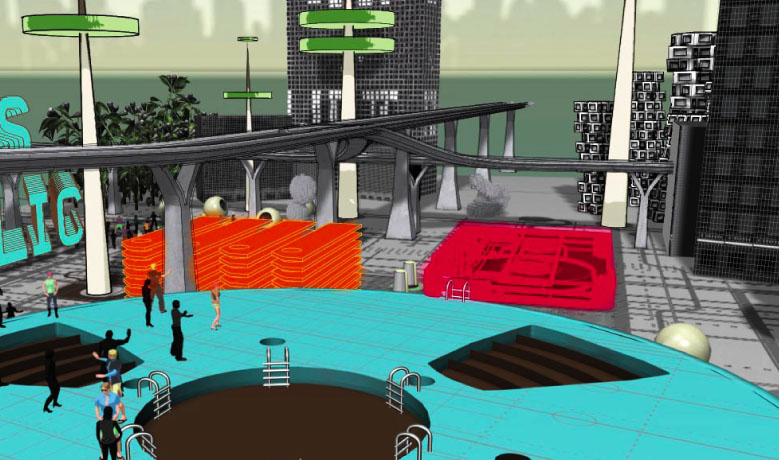 The Gamer's republic visual appearance is constantly changing. Public spaces are for social interaction and casual gaming, commercial spaces are for multi-user gaming, shopping etc. and each avatar also owns a private space (crib) where friends can be invited and personal belongings can be stored.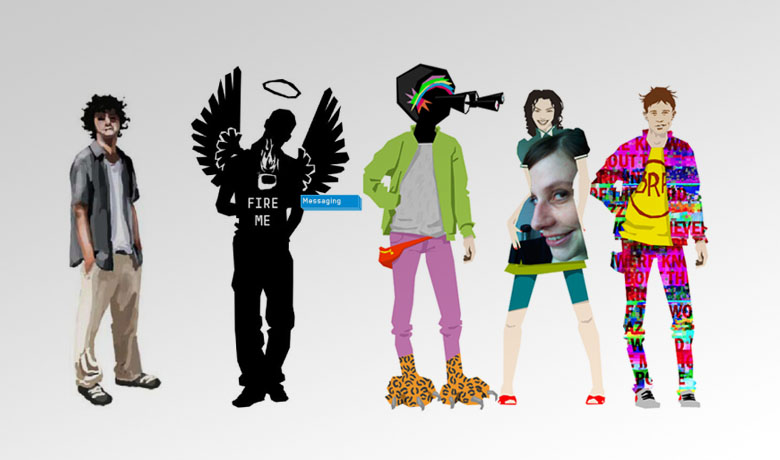 The avatar can be shaped like a regular person but can also take on "media formats". It can play music videos, send a message to the world or a act as a living advertising clip. Like that new advertising formats for online environments can be introduced. The ultimate goal for each avatar is to become famous.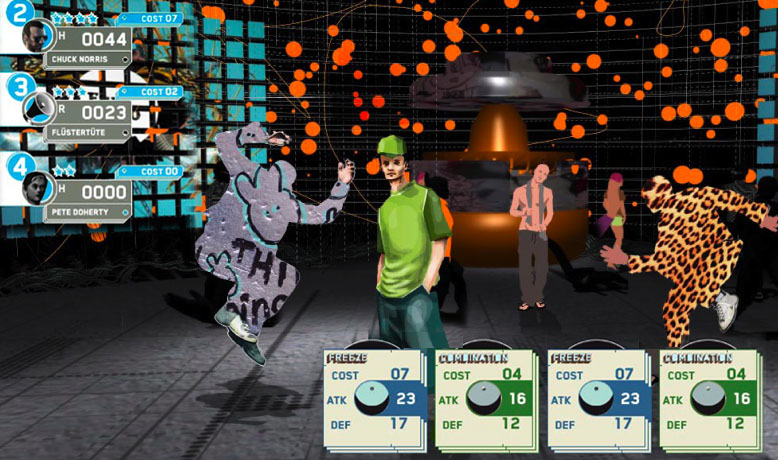 Content of online games is developed alongside the content of MTV (e.g. dance games)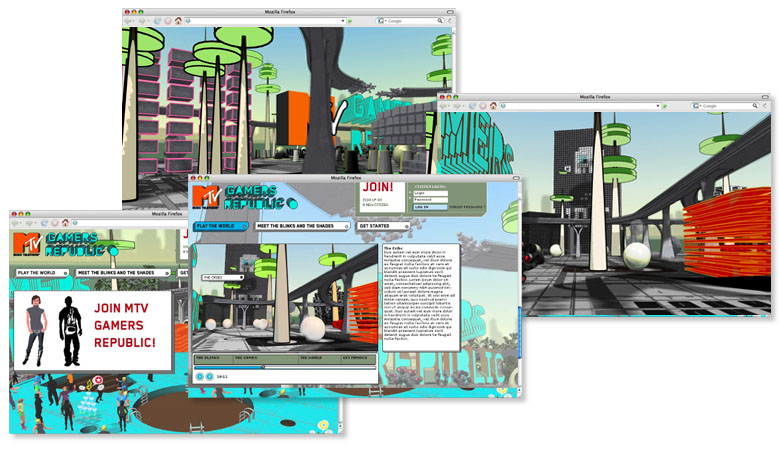 The MTV Gamers Republic is a test site and role model where the future of television van be experienced. It does investigate the opportunities for the fusion of internet and TV on a content level. It sets new standards in innovative advertising formats as well as community building and exchange of broadcast formats in both channels.