POETRY ON THE ROAD FESTIVAL
The computer as a visual poet
Generative design concept for a cultural event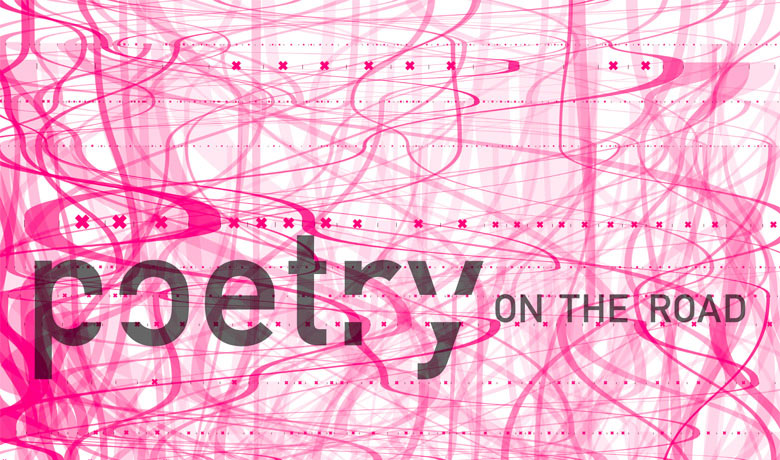 "poetry on the road" is an international literature festival which is held every year in Bremen, Germany. Authors from all over the world meet in the hanseatic city to read poetry in theatres, on public squares, in trams, churches, schools and shopping centers.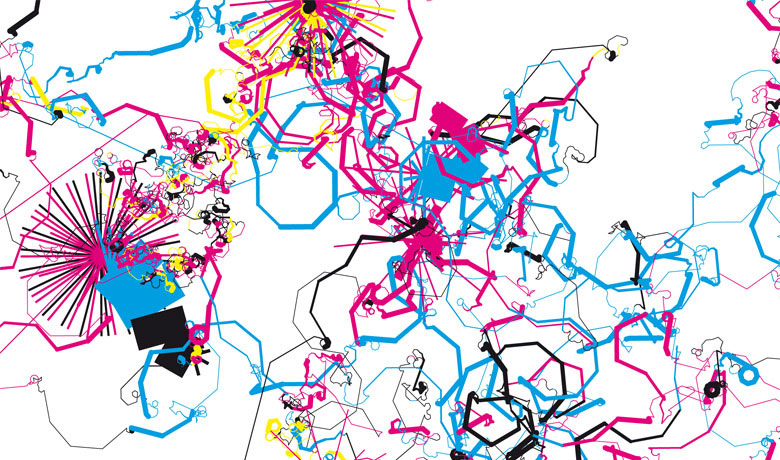 It was our goal to create something so innovative and unique that it could live up to the internationality, special atmosphere and worldwide reputation of the event and its authors. The result is "visual poetry" - a computer programme which turns text into graphical images.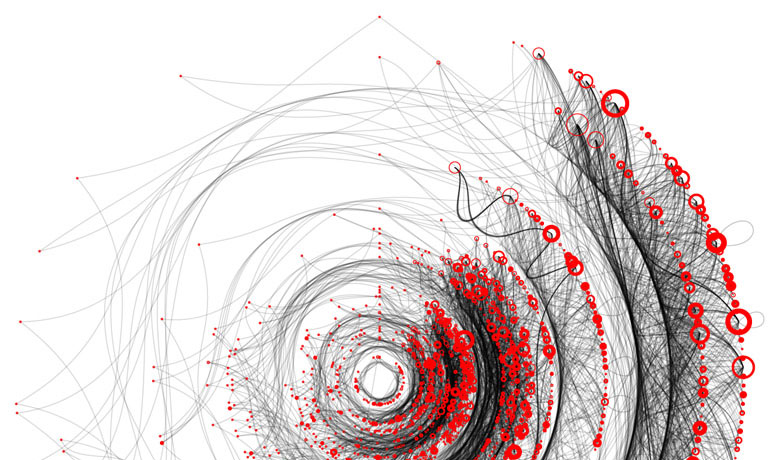 "visual poetry" uses letters, words and grammatical structures to become computer commands which tell the computer to draw abstract images. While the underlying idea for the visuals is always the same, the visual theme itself is changing every year.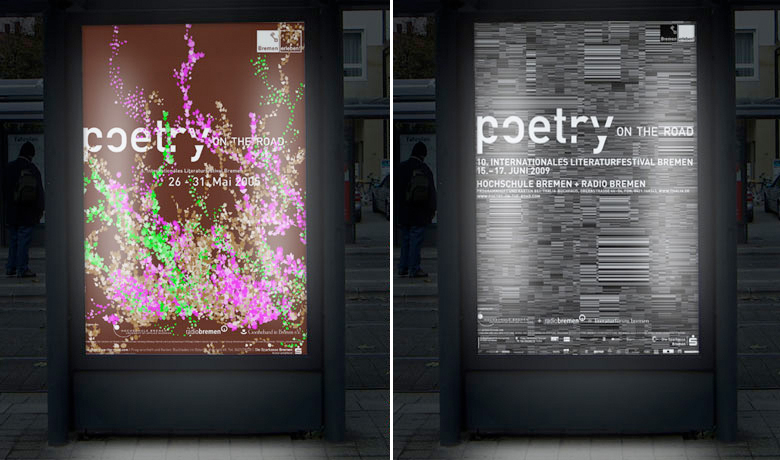 The text to be the source of the visuals is always taken from the poems which are read and performed on stage at the festival.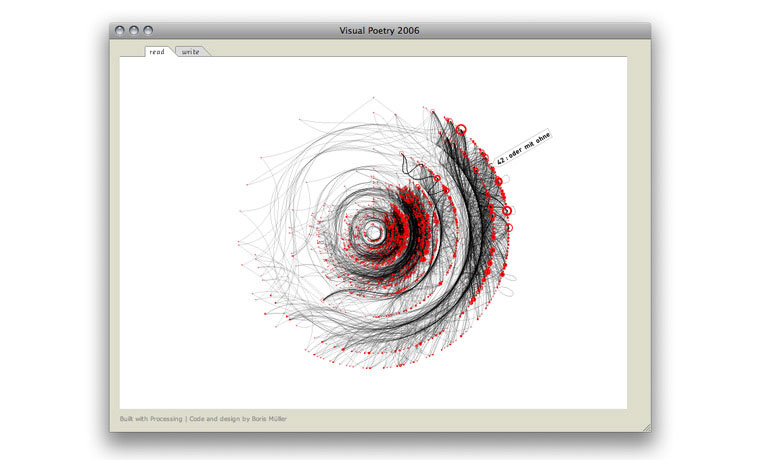 The posters have become collector items and have been exhibited in museums, exhibitions and events around the world such as the MoMa in New York and the Siggraph in San Francisco.

Try it yourself and become a visual poet with the online versions of "visual poetry 02" and "visual poetry 06".