VSB FONDS
Annual report as a crossmedia communication tool
The vsb fonds annual report goes online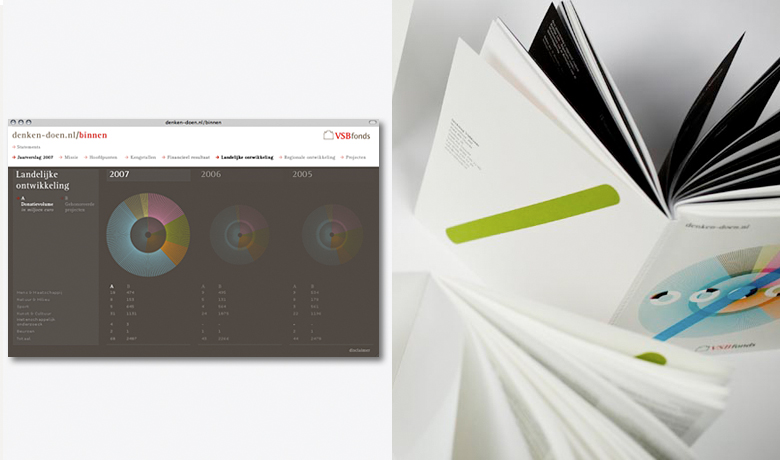 The annual report of the vsb fonds not only exists as a book but also as a website.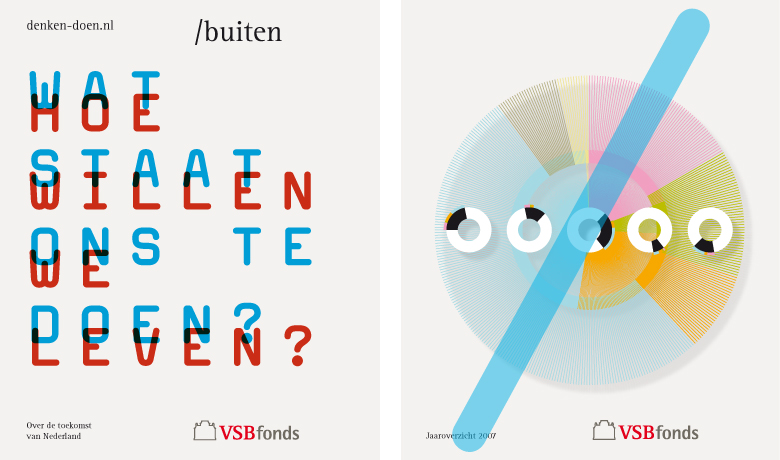 With a budget of 60 millon euro in 2007 the vsb fonds is the largest donor fund in the Netherlands. The report has been part of a strategy to position the vsb fonds as a "social entrepreneur". It encourages people to develop their own vision of Netherlands and asks how we want to live together.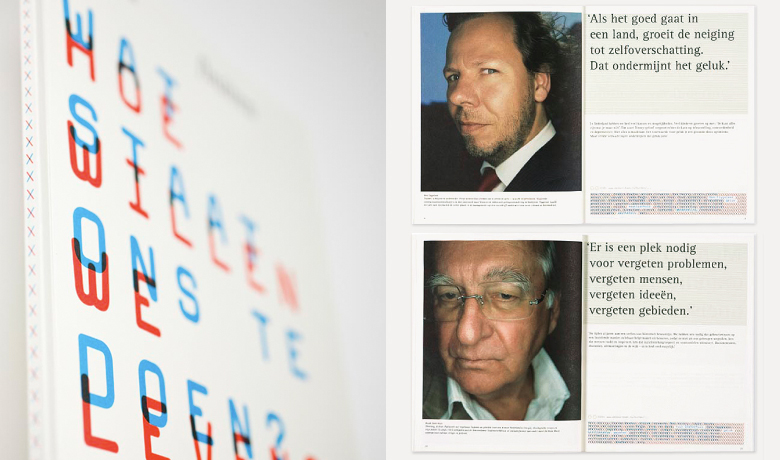 The book "buiten" (outside) presents 25 statements of well known experts from politics, art, journalism and science on what they believe will be important the future of the Netherlands.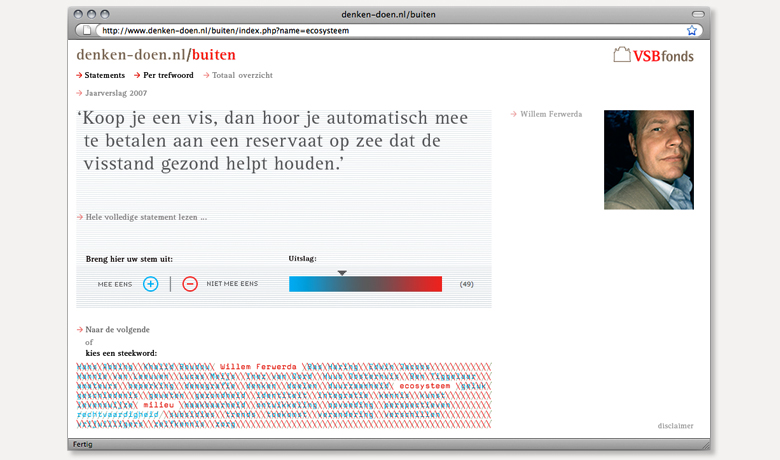 The book is linked to the website www.denken-doen.nl where the same statements can be found. On the site readers can get involved in the debate and vote if they agree or disagree with the staments.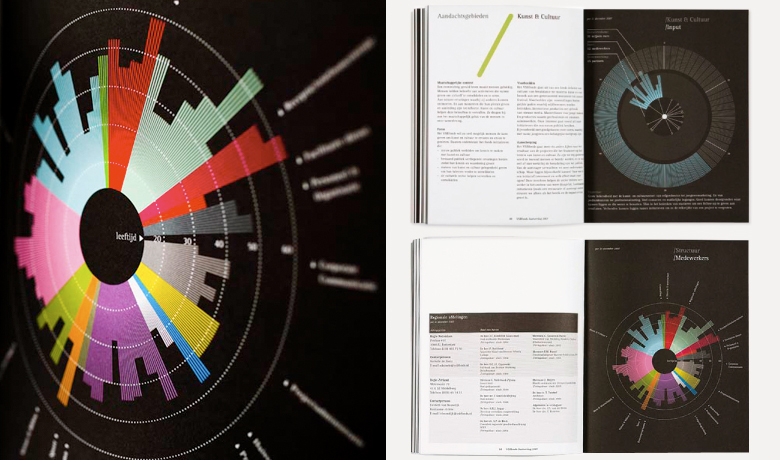 The book "binnen" (outside) presents the facts and figures ...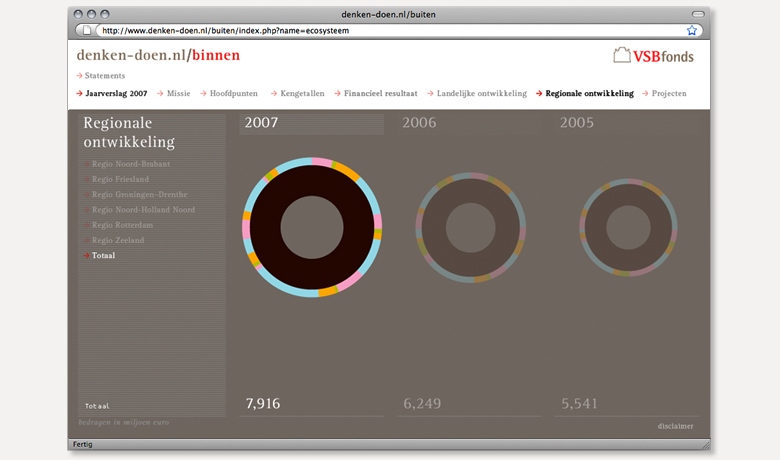 ... and so does the website. The graphs, charts and tables are accessible in an interactive way which allows users to highlight and compare intuitively.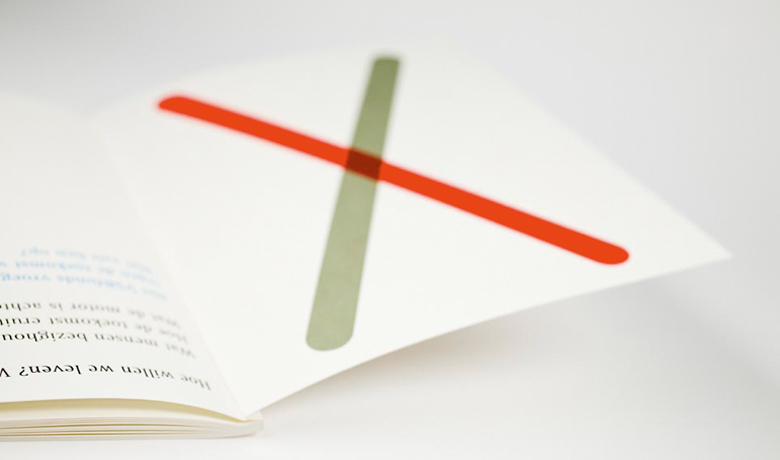 The result: The cross-media strategy for the annual report has raised more awareness and received more feedback compared to the previsous years. It also has been awarded "The best annual report of the Netherlands" and has been nominated for the prestigious "transparency prize".